STYLEman365 B2S is designed to allow suppliers to be self-serving in reviewing and updating their POs. This will remove the administrative burden and accuracy problems associated with voice and email communications. This means that the buying team can concentrate on managing the supply chain rather than acting as admin clerks. Suppliers can review purchase orders intended for them, update ex-factory or landed costs, confirm schedule dates for the events that they own and confirm the order. During the life of the PO they can update critical events such as "Cut", update quantities and packing information, and confirm despatch. These functions are designed to reduce the volume of queries going backwards and forwards, and the associated transcription errors that might occur. It also allows the company to have a more up-to-date view of the supply chain.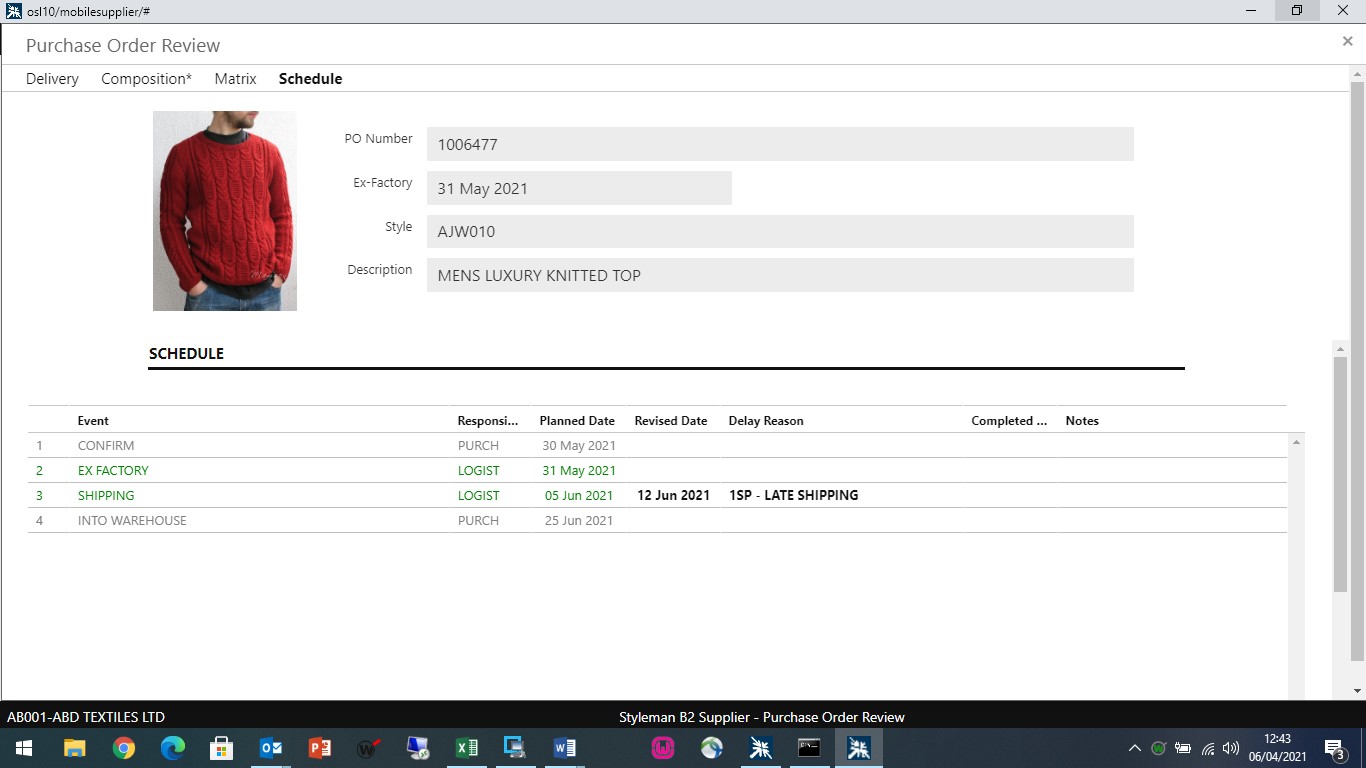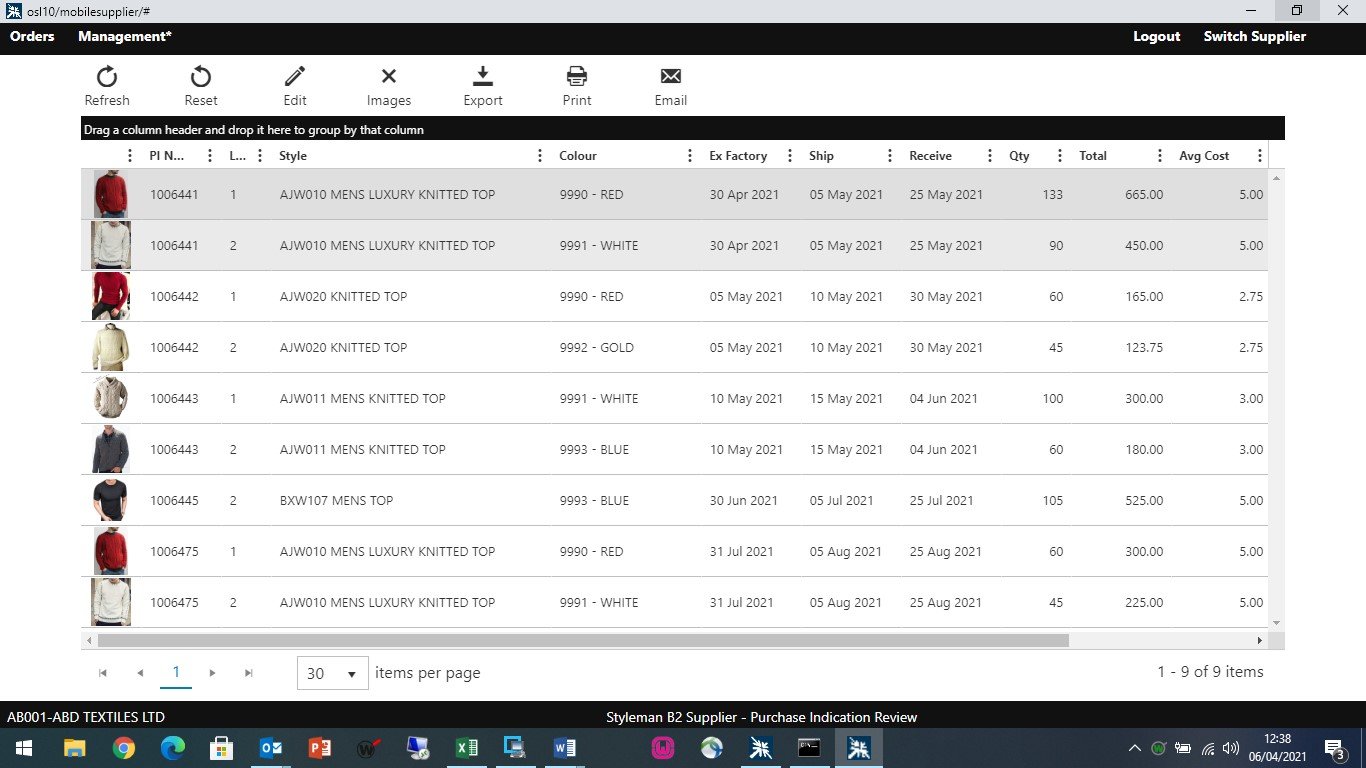 Suppliers have to be enrolled in STYLEman365 B2S in order to be able to access it, and can only see the POs for which they are responsible. However buying agent functionality allows staff who may be responsible for a group of factories (eg a country manager) access to multiple supplier's orders. A supplier may also be "trusted" or not – a trusted supplier's updates change the company's view of the data immediately, whereas a non-trusted supplier's change are reviewed prior to being approved or rejected. The intention here is that suppliers are moved to a trusted status when they have sufficient experience in using the application.
Suppliers can split a PO if making a partial delivery (or, for example, sending part by air and part by sea), and upload carton packing details for use by STYLEman365 WMS, the Warehouse Management System. The portal also allows two-way exchange of documents, such as the tech pack heading to a supplier and their invoice heading back. A calendar view for each Supplier shows the key events for all the POs they are responsible for, giving them an overview and helping them to manage their Purchase Orders.
For suppliers operating on a CMT basis, additional functionality allows receipt of raw materials despatched (both in total and/or at a roll level), as well as posting of actual material usage (for example, cloth after cutting). A stock counting module allows the supplier to submit periodic counts of unused materials they are holding.
On despatch, suppliers can create shipping references (for example, a container or multiple containers holding one or more POs being despatched at the same time via the same route) which can also be used by STYLEman365 WMS.
Additional functionality will extend the use of STYLEman365 B2S to other organisations involved in the supply chain, such as those involved in finishing, repacking or other processing, and for companies placing large bulk commitments and calling them off over a period of time.