STYLEman365 WMS extends the functionality of STYLEman365 ERP by providing highly-efficient paperless warehouse management. This includes Pick Face and Bulk stock management, warehouse zoning, single-pass pick and pack, and parallel picking for small e-commerce orders.
STYLEman365 WMS can manage both bulk stock and lot/batch level stock, where satisfying an order from the same batch (for example dye lot) is paramount.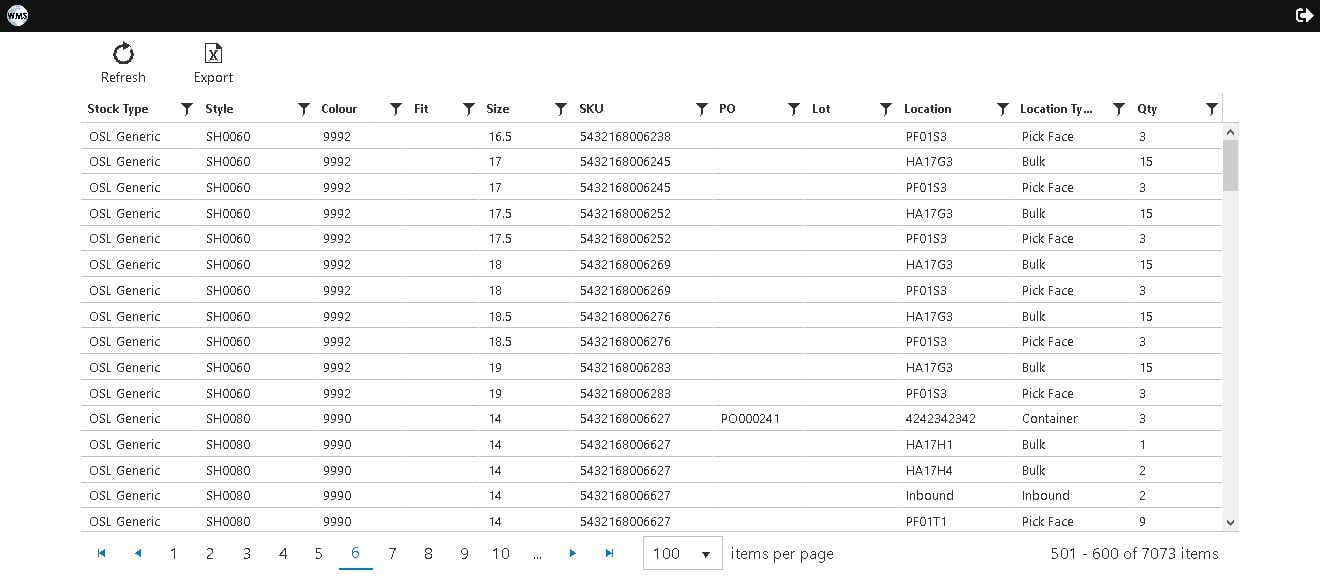 STYLEman365 WMS has an office component, designed to run on PCs or Tablets, and a scanner component designed for mobile devices. These can be either dedicated ruggedized devices, or effectively mobile phones with a built in barcode scanner, most types of mobile device capable of running a browser are likely to be suitable.
The WMS includes comprehensive functionality for paperless warehouse management, including:
Style and Material Inventory management

Total and Lot-level control

Bulk and Pick Face stock

Multiple Stock Types supported in a single Location

Warehouse Zones/Equipment

Zones picked separately and Marshalled

Order Well to Wave and Allocate work

Single pass Pick and Pack

Matrix Picking for e-Commerce orders

Picker Efficiency

Perpetual Inventory Counting

Workflow/processing capabilities

SSCC for both inbound and outbound stock

Carrier system interfaces
STYLEman365 WMS is managed from the Warehouse Office, a browser-based application intended to be used on a large screen device such as a PC or tablet. The Warehouse Office application is used for system configuration, management of the workload via the Order Well and Interactive Work assignment, and performance reporting. It is also used for managing perpetual inventory count cycles, and monitoring completion of the PI counts.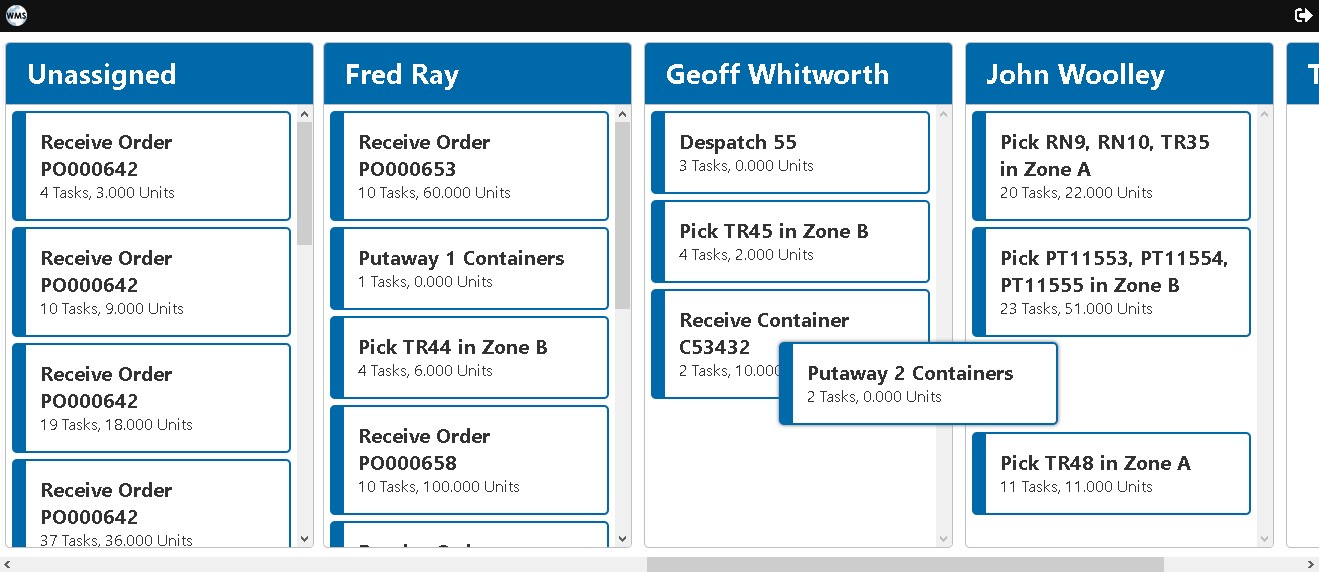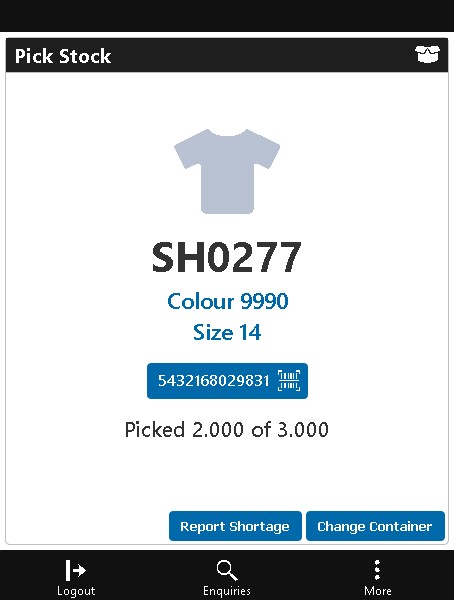 STYLEman365 WMS uses low-cost ruggedized Android scanners, effectively an enhanced mobile phone with built-in 1D barcode scanner and keyboard, but the application is browser-based and can be run on any device with an HTML5-capable browser, which includes iPads and other tablets, opening up a wide range of possibilities for stock management. The interface is optimised for touchscreen navigation.
Scanners are robust, and the software allows resumption of transactions where interruption has been caused by (for example) moving out of Wi-Fi range, flat battery etc