Partners of Option Systems

Progress Software
Progress Software Corporation is the largest supplier of embedded database solutions to the technology industry. Their Database and Rapid Application Development 4GL products are highly respected for their robustness and low cost of ownership and operation.
Our core application STYLEman365 is built using Progress technology and deployed over Progress, SQL and Oracle platforms.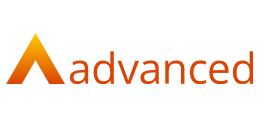 Advanced
Advanced is the UK's leading supplier of financial management, procurement, business intelligence, human resources and payroll solutions.
Their award-winning OpenAccounts suite of business applications for public and private sector service organisations combines core business management systems, integrated with a range of collaborative and business intelligence solutions, to extend the value and effectiveness of the Finance, HR and Payroll, and Operational departments across the organisation.

Eurostop
Eurostop was founded in 1990 and has progressed rapidly to be a specialist supplier of Stock Control, EPOS and e-Commerce solutions to fashion, footwear, jewellery and general merchandise retailers.
Eurostop have a broad client base ranging from independents to the largest client with many hundreds of branches. They offer a complete service for the retailer and have a team of 20 experienced support staff and engineers available 364 days of the year.

Joor
Joor is a virtual software application that allows brand owners to share their curated collection with buyers highlighting styles with corresponding media, adding hotspots to make static images and videos shoppable and interactive.
JOOR provides a collaborative digital styleboard which allows brands and retailers to develop a common vision and finalize product curation. The Joor order management platform allows you to offers buyers a seamless e-commerce shopping experience.
Can't find what you're looking for?
Feel free to contact us directly for additional information and sales queries at:
We are open from 9 am to 5:30 pm Mon-Fri